Bale film:
750mm X 1500m Silograss Green;
750mm X 1500m Silograss Black

Standard Film: One of the most sought after hay bales on the market today, suitable for wrapping round and square bales in all conditions. Available in 3 and 5 layers.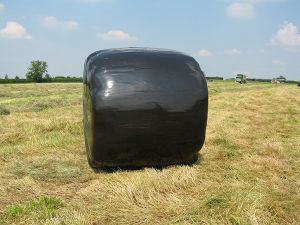 Features and Benefits
High footprint resistance
The high-level mount ensures perfect packaging

Suitable for all climatic conditions
5 layers
UV resistant
Professional film: A slightly thinner yet equally strong film that allows more rolls to be coated, offering outstanding value and guaranteeing significant cost savings throughout the harvest period.
Features and Benefits
A shorter film length is obtained
More bales from one roll
5 layers
The high-level mount ensures perfect packaging
UV resistant